Free Resources for UK Buy To Let Landlords

At Abode, we've worked with hundreds of landlords over the years at every stage of their careers. We know that being a landlord isn't easy, so we've pulled together a library of free resources, tools and guides to help you. If you're completely new to the buy to let market, read our landlord A-Z jargon buster to familiarise yourself with some of the language you might encounter.
These resources cover off everything from finding a property and preparing to let it through to collecting rent and finding good contractors for regular maintenance and repair. Within the guide you will find advice on:
#1 - Buying Your First Property To Let
#2 - Finding a Property Management Company
#3 - Marketing Your Rental / Buy To Let Property
#4 - Finding The Right Tenants
#5 - Managing a Rental Property
Buying Your First Property to Let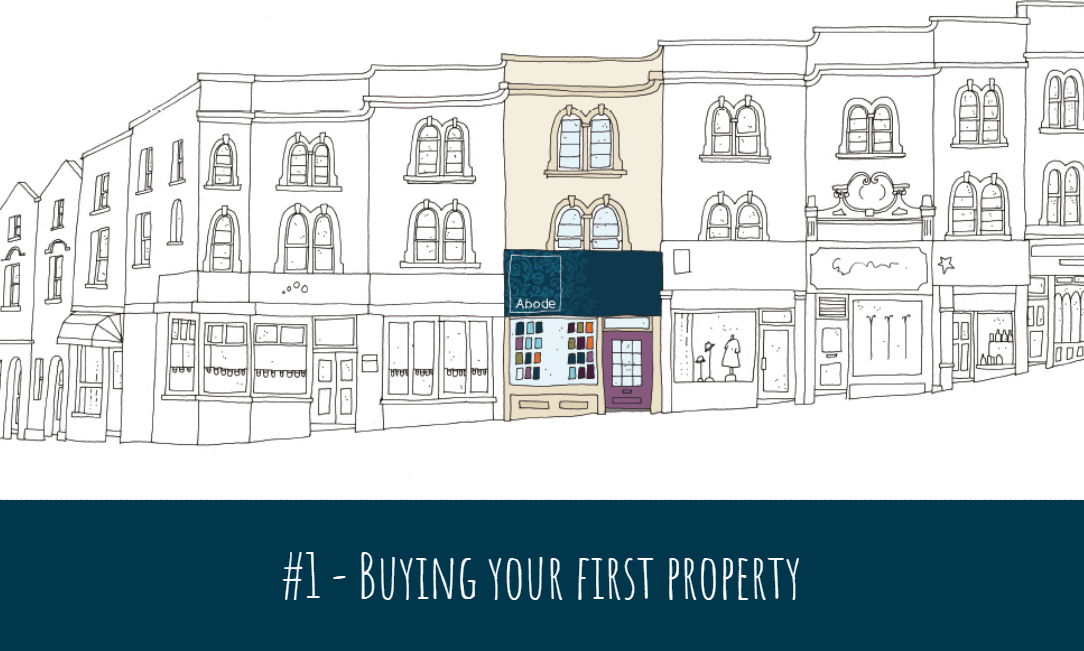 Researching Your Area
Before committing to buying a property to rent out, you should first do some research on your area. There are a number of free tools you can use to this:
Research transport links and accessibility around the property.
Take a walk round and get a feel for the local area.
If you're buying in an urbanised area, is their green space or parks nearby?
What takeaways and food are avialable in the area? This is more improtant than you might think, load up Just Eat, Deliveroo and Uber Eats on your phone to see what options you are given.
Talk to letting agencies and property management companies in the local area, we're always happy to have an honest and open discussion about property choice – contact us here.
---
Deciding On a Property

Once you've decided on the area you wish to buy in, you should begin looking for properties. Here are a number of tools and guides to help you decide what property is best for your ideal type of tenant:
When choosing a property, you may notice that there are several improvements you can put in place to improve it's rental value; remember to budget for this too!
---
Calculating Your Expected Rental Income
Once you've shortlisted a number of properties, you should calculate their rental yield to ensure they will be profitable enough to cover mortgage payments.
Use websites like Zoopla to compare house prices, sale prices and rental rates for different types of property in your desired area, this will give you an idea of how much rent you can expect to charge.
Buy To Let Mortgage Calculator
When it's time to apply for a mortgage, be sure to shop around for the best deal. Here are a range of price comparison websites and handy calculators for a smooth application:
Finding a Property Management Company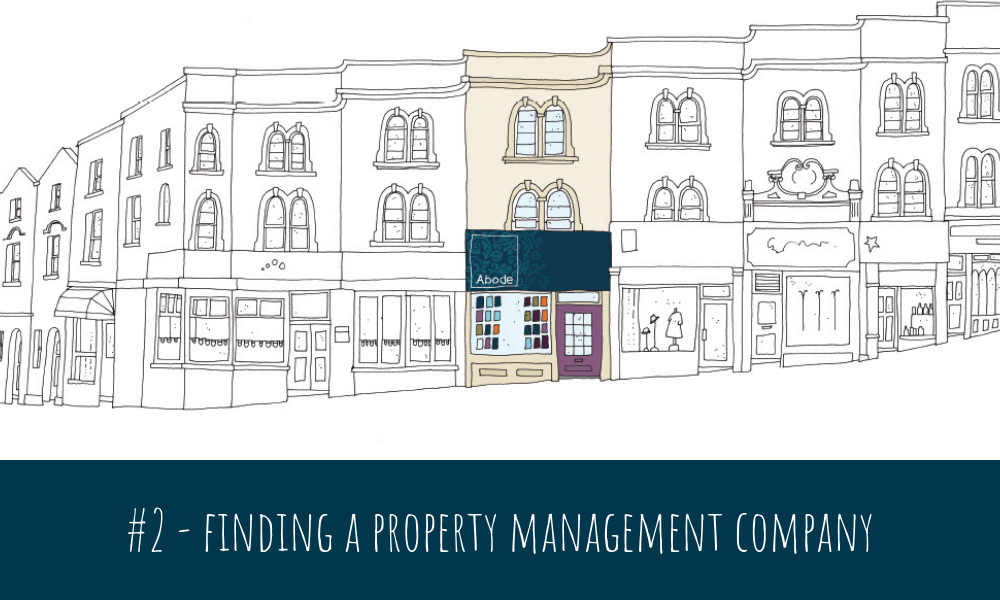 From arranging viewings to carrying out regular maintenance in a non-intrusive way, landlords have a lot of responsibilities when it comes to keeping their properties filled and tenants happy.
Because of this, many landlords opt to use a property management company/agent, either to manage some or every aspect of their property. A good property management company is worth its weight in gold to landlords.
Here's what you should look for in an approved property management company:
Choose An ARLA Approved Agent
ARLA Propertymark is the leading industry body for landlords and property management companies, the body's key aim is to help landlords maximise and protect their investments.
When choosing a property management company, landlords should keep an eye out for the ARLA Propertymark logo. Some of the key reasons for using an ARLA Propertymark accredited agent are:
Your money is protected by a Client Money Protection Scheme.
ARLA Propertymark accredited agents must keep up to date with the latest property law and legislation, ensuring that landlords always receive up to date advice.
ARLA Propertymark accredited agents are required to undertake extensive staff training and development.
ARLA Propertymark accredited agents are required to adhere to a nationally recognised and properly audited code of conduct.
You are protected by a redress scheme.
Read our blog post to find out more about the benefits of using an ARLA approved agent.

---
Tailored Levels of Service to Suit You
When using a property management company, you should have the freedom to choose how much involvement you have in letting and managing your properties; some landlords prefer to be an integral part of daily management, whilst others are happy to take a backseat and let a third party manage it on their behalf.
For this reason, you should look for a company that offers tailored level of service dependant on your requirements.
For example, we offer 5 unique levels of service for landlords, including everything from marketing and arranging viewings to key holding and arranging quarterly property inspections:
Find out more about our landlord property management service
---
Established Company with Local Knowledge
Using an established and local agency is imperative when it comes to running and managing a successful property portfolio.
Not only will you benefit from their reputation in the area allowing your properties to get seen by more relevant people, but their knowledge on what's selling well in the area, local trends, hotspots and up and coming areas will guide you when making future decisions.
Additionally, local companies are more likely to have closer relationships with local trades to get you better deals, as well as being located in closer proximity to your properties to get things done quicker and more efficiently.
At Abode, we've built our reputation in Bristol over the last from our office on Whiteladies Road - we don't run our company from the 10th floor in the city centre. We're proud to be local and all of our experienced team know have a working knowledge of Bristol's property scene.
---
Look For Good Online Reviews
Some property management companies have a bad reputation for neglecting properties, being unfair with rent and failing to fulfil tenant requests. When this happens, it can really damage your reputation as a landlord.
Before choosing a property management company, check out their reviews online including Google, Trustpilot, social media platforms, local directories and agent-specific platforms such as all agents. Whilst the star rating is the key metric (look for 3* or above minimum), you should also take note of how many reviews there are, and what those reviews say.
At Abode, we strive to deliver the best possible service we can for our landlords and their tenants.
---
Marketing Your Buy To Let Property
A property left vacant is not an option for landlords. However, without proper strategies in place, it can be difficult to attract visibility and interest in your property.
Here are some of the best methods of marketing your rental property to the right tenants.
---
Market To The Right Audience
All the marketing in the world won't bring prospective tenants in if it's targeted to the wrong audience. In addition to marketing to people in the right location, you should ensure that the property you're offering has features that attract the types of tenants in your area that you want to market to, be these young professionals, families, elderly renters or students.
Some other factors that will determine who your target audience includes:
The features within your property, young professionals prefer a desk in a quiet workspace whereas families will prefer open
Is your property furnished or unfurnished?
What is the monthly rent in your property?
Are you looking for long or short term tenancies?
What is the neighbourhood like?
Is your property located close to transport links, does it have adequate parking?
Is your property located near a school?
When carrying out local research as part of purchasing your buy to let property, you should have a reasonable knowledge of the types of people that live in the area and what kind of rental property they are looking for. If you're struggling, join some local community groups, ask a local expert for advice, check out online forums or just ask your neighbours and others in the local area.
---
Use Online Property Marketing Platforms
As sellers use online platforms such as Amazon and eBay to sell their stock, property can be listed on high profile online platforms to significantly increase exposure. The most popular platforms are:
Whilst most of these have free options, they are not always available to private landlords, so you may need to pay to get your property live. You will also find that when using a property management company to manage your property, they have premium access to these platforms and list the property on your behalf as well on their own website property list.
In order to maximise exposure to your property, ensure you attract the right prospective tenants and reduce the need to answer countless questions, it's important that you make your property listing as detailed as possible. Here are our top tips for a winning rental property listing:
Include high quality photographs – consider hiring a professional photographer.
Include photographs of the front and rear of the house, all rooms and any key features or defects that prospective tenants should be aware of.
Write a catchy headline that mentions the key features of the property.
Use the description to talk about the property features, the neighbourhood and what's nearby.
List the parking arrangement, council tax bracket and EPC rating of the property.
List the furnishing that comes with the property (especially if they differ from the photos).
Ensure the monthly rental asking price is clear and prominent.
---
Use Social Media
Social media is a fairly new but powerful advertising feature for promoting properties. Facebook could be considered the most effective of the main players, but you can also use Twitter, Instagram and LinkedIn dependant on where your target market spends their time online.
To maximise exposure of your posts, ensure your profile isn't private, share them in local groups, ask friends in the area to share them, use the marketplace feature (Facebook only) and consider paying to increase the reach of your posts.
If you have a portfolio of properties, you may consider creating a business page to showcase all your properties in one place and increase their visibility without prospective tenants needing to be your friend or within your social circle.
---
Streamline Your Viewings Process
With all marketing channels working unanimously, you'll need to ensure that your viewings process is streamlined to prevent any disappointment and ensure the tenants you are attracting are right for your property. Our top tips for a streamlined viewings process are:
Ask some pre-screening questions to tenants before viewings to ensure your property is what they are looking for. For example, if you don't allow dogs, make sure a potential tenant knows this before turning up for a viewing.
Keep in touch with prospective tenants throughout the process, send them a reminder email or phone call to ensure they turn up on time.
Create a pre-viewing document which includes travel information for getting to the property.
Have an agenda which covers off all the key areas of the property.
Leave some time between viewings incase things overrun or someone is late/early.
Keep in touch with prospective tenants after the viewing.
Consider using an online booking system to manage viewings.
---

Finding The Right Tenants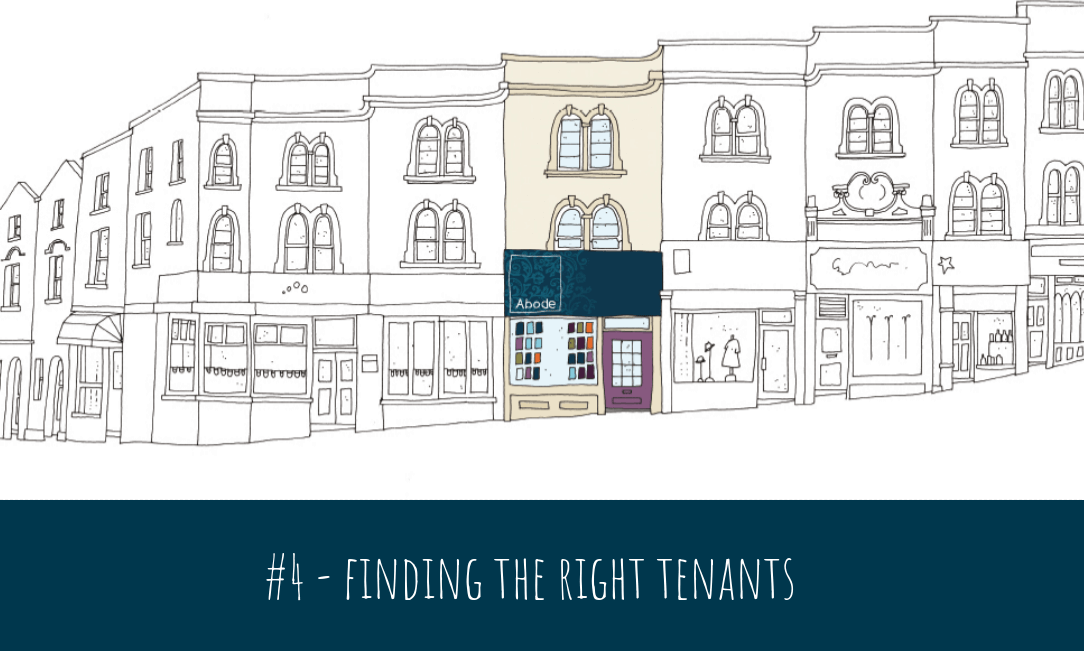 For any landlord new or old, it can be tempting to accept any tenants that show an interest in renting your property, but rogue tenants can cost landlords thousands in property repairs and legal action.
Having good tenants makes life much easier for landlords and can make letting a property a pleasant experience for both parties. Here's how you can effectively screen tenants before allowing them to rent your property.
---
Check Their Right to Rent
Before deciding if a tenant is right for your property, you'll need to confirm that they are legally allowed to rent, this is done through a Right to Rent check.
Failure to carry out these checks and allowing someone to rent your property who is not allowed to stay in England carries an unlimited fine and even prison time. If you're not using a letting agent, here are a number of useful resources to ensure you get right to rent checks correct:
---
Carry Out Tenants Checks
In order to find reliable tenants, proper tenant checks should be carried out before a tenancy agreement is put in place. As well as ensuring the credit has no financial problems, thorough tenant checks will unearth any problems with previous landlords. Your tenant check should include:
Financial documents – these will give you proof that the tenant can afford the rent. You may ask to see an employment contract, recent payslip, recent bank statement or letter from an employer confirming that they are currently in work.
Credit checks – Credit checks are another financial safeguard to check for any problems with paying bills, in order to carry out a credit check, you'll need to pay a small fee to a platform such as Equifax.
References – After you know a tenant has the financial means to rent your property, you should acquire references from previous landlords to ensure they are trustworthy.
If a tenant is not able to supply a reference from a previous landlord, it doesn't mean that they are untrustworthy; It could just be that the previous landlord has been difficult to contact, or that the prospective tenant has never rented before.
In these scenarios, you may wish to contact the prospective tenant's employer for a reference or have them provide a previous tenancy agreement and historical bank statements to show rent being paid on time.
---
Ask for a Guarantor
In scenarios where the prospective renter is a first-time renter, it will not be possible to acquire a reference from a landlord and you may find that a credit check comes back with a poor score by default as the would-be tenant has limited financial history.
In these scenarios, it is wise to ask for a guarantor, this could be a parent or other relative that agrees to pay the rent or cover damage to the property if the tenant cannot.
To prevent any disputes, you should ensure that the guarantee agreement is referenced just like the tenant and that a tenant guarantor form is signed by both parties agreeing the terms.
---
Managing a Rental Property
Once a tenant has moved into your property, you have a number of legal obligations as a landlord. Failure to meet these could result in large fines and even prosecution.
In recent times, the obligations landlords have has increased significantly, which is why many choose to hand over the management of their rental property to a letting agent.
In addition to legal obligations, we've listed some of our top tips and resources for making the management of your property easier.
---
Taking An Inventory
Before your tenant moves in, you should take a full inventory, this is a list of every item within the property and should include the condition that the item is in; taking a full inventory will prevent any disputes at the end of a tenancy. Our top tips for taking an inventory include:
Include Everything – To make the inventory as effective as possible, be sure to include information on walls and ceiling, furniture, mattresses, garages, gardens, sheds, furnished items, windows, paint, doors and fixtures.
Get Sign Off – Ask your tenant to read and sign the inventory if they are happy with the items listed and their current condition.
Take Photos – To backup the information on the inventory sheet.
Be Clear – Ensure that the tenant understands what areas and items they are responsible for, detail this in the inventory.
Collecting Rent
Once the tenancy agreement is signed and the tenant has moved in, you will need to ensure that rent is collected each month or at the agreed frequency; there are a number of ways in which you can do this:
Cash – Not recommended as easily disputable and there is usually no receipt provided. There is also a large administrative burden and it can have tax implications if not properly managed.
Standing Order – A standing order is set up via the tenant's banks and ensures that the money is sent to your account every month until cancelled, this is a very reliable way of collecting rent. The only time issues generally arise with standing orders is when rent prices change as the tenant will need to update the information.
Direct Debit – Direct debits in some cases can be set up by the agency, this gives you limited control over rent collection and can benefit the tenant as the money is automatically deducted on their due date along with any increase or decrease in rent.
---
Colleting and Protecting Deposits
Taking a deposit from a tenant is recommended as it gives you a financial safety net for any deductions required at the end of the tenancy. This deposit must be returned to the tenant upon the end of their tenancy, providing that they meet the terms of your tenancy agreement, haven't damaged the property and are up to date on rent and bills.
If you do take a deposit, then it must be protected through a Government approved Tenancy Deposit Protection (TDP) scheme In England and Wales – these schemes handle returns, deductions and disputes with regards to the deposit and offer an alternative dispute resolution (ADR) service, allowing both tenant and landlord to have their case reviewed by an independent and non-bias third party. There are three schemes in England and Wales:
---
Property Maintenance and Inspections
As a landlord, you are primarily responsible for the maintenance and repair of the exterior and structure of the property, this includes the roof, chimneys, walls, guttering and drains. You are not responsible for any cleaning, breakages, painting, flooring or other decorating.
Additionally, property inspections are an essential part of property management as they allow landlords to check the condition of their property and review any issues the tenant may have. We recommend these are carried out on a quarterly basis and remember that you must give tenants 24 hours written notice before conducting one.
If you are unable to carry out property inspections, it is highly recommended to use a property management company to carry them out for you.
---
Understanding Health and Safety Obligations
Broadly speaking, a landlord's health and safety obligations are to keep the property in a safe condition for tenants, with the core areas being Gas, Fire and Electrical:
Gas - As a landlord, you must ensure that any gas equipment in the property is installed and property maintained by a Gas Safe registered engineer. Additionally, a gas safety check should be carried out annually and be provided to tenants within 28 days of completion or at the start of a new tenancy.
Fire - As a landlord, you must ensure that your property is fitted with a smoke alarm on every storey, these alarms should be tested and working at the start of a new tenancy. Additionally, you are responsible for ensuring that all furnishings and furniture are fire safe and that tenants have access to an escape route at all times.
Electrical - Landlords must ensure that any appliances provided to tenants are in safe working order and have a CE marking. Additionally, an EICR (electrical condition installation report) should be carried out by a registered electrician once every five years. Finally, portable appliance testing (PAT) is recommended annually to ensure appliances are safe.
---
Hiring Contractors
In order to get work done efficiently and at the best price, it pays to have a trusted circle of contractors to work on your property. Our top tips for hiring contractors are:
Check review on websites such as Which? Trusted Traders, Google reviews, Facebook business pages and Checkatrade.
Check their accreditations, notable ones include:
NICEIC (electrician)
Electrical Safety Register (electrician)
SafeContractor (general)
CHAS (general)
Considerate Constructors Scheme (large builder / construction company)
Constructionline (builder / construction company)
Gas Safe Register (heating engineer)
Master Locksmiths Association (locksmith)
OFTEC (heating engineer, oil and renewables)
Check whether they offer any discounts for the rental market, a buy to let landlord with a property portfolio can be very fruitful for a tradesman.
Check if the company is happy to liaise with tenants on your behalf, this can prevent any middle of the night disruptions.
Check the company's opening hours, if they are closed on bank holidays or don't have an emergency callout service you will be forced to find another contractor when you receive calls from tenants out of hours.
Read our blog on hiring the right contractors for more information.