Great People
Property management and lettings - that's what we do and all that we concentrate on and we're passionate about it. Most of our team are long-serving and all are experienced, offering knowledgeable, professional and always friendly advice to our landlords and tenants.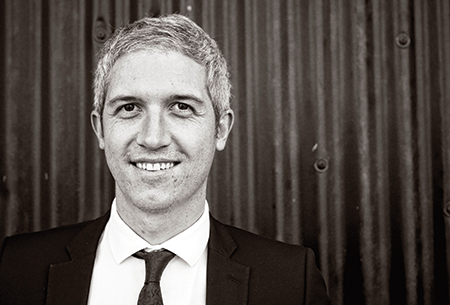 Mike Dixon - Lettings Director
Mike moved to Bristol to study Real Estate Valuation and Management. He joined Abode in 2006 and is perfectly placed with many years of experience. He has a real interest in property and giving the best service.
When Mike is not finding the right tenant for the right property, he will be playing golf at his local club or cooking some magnificent food.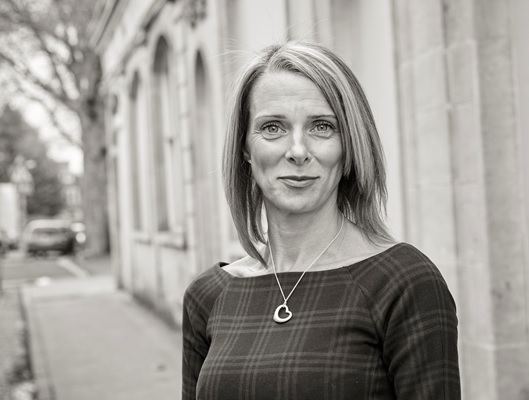 Deborah Mitchell - New Business Manager
With over nineteen years experience in the residential lettings industry, Deborah's role within Abode is to build up new business. Whether you are a landlord with a single investment property or a developer with large residential developments within the City, Debs can guide you on current market trends, property and tenant demands and all other residential letting requirements.
When Debs isn't advising potential clients in the world of lettings, she can be found running around the lanes and streets of North Somerset and Bristol, walking her three sausage dogs or running around after her family, all whilst dreaming about lying on a beach in Thailand.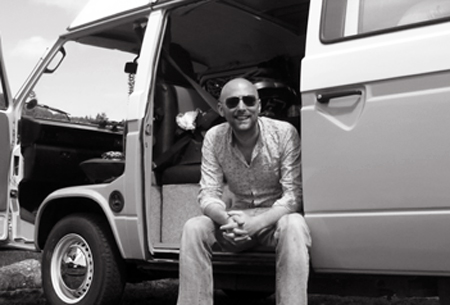 Ben Curme - Operations Director
Ben has been with Abode since the very first day it opened in 2001.
When Ben is not managing Team Abode, you will find him searching for history with his metal detector on the fields of Somerset.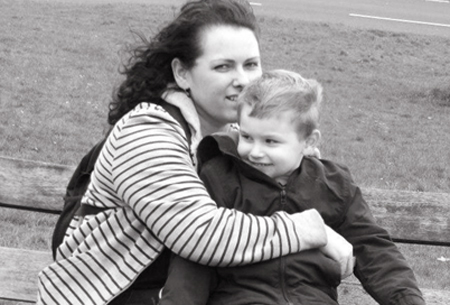 Kerry Sweeney - Finance Manager
Kerry has been looking after the financial side of Abode for over 16 years. She has extensive knowledge in accounting procedures and finance from having worked in the industry for the past 24 years.
When Kerry is not managing the accounts, she will be socialising with her friends or doing activities with her young son, Georgie.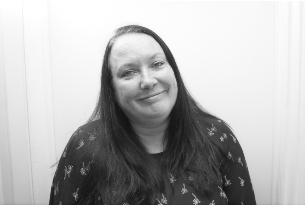 Naomi Zahringer - Finance
With over 25 years of experience in property letting, Naomi is somewhat of a veteran in the industry and helps ensure that all financial aspects of the business match up and are running smoothly.
Outside of work, Naomi is a family woman and is kept busy by her husband, two teenagers, two cats and two dogs. As well as spending time with family, she enjoys long walks in the countryside and socialising with friends.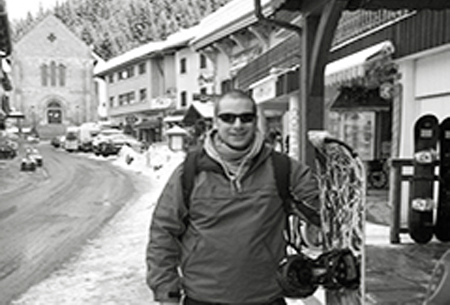 Pete Firth - Property Manager
Property maintenance and DIY have always been a passion for Pete. After he left school, he joined and then ran a hardware shop in Redland. He later worked as an Architects Assistant, managing and handling the maintenance for his large portfolio of properties.
When Pete is not helping his tenants, you can find him practising his own DIY at his home in Redland or enjoying the local Bristol ales.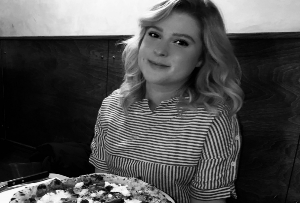 Holly Wrightson - Property Manager
Along with our other property managers, Holly is responsible for communicating with tenants and overseeing the day to day running of properties for our landlords.
Outside of work, Holly is a seasoned foodie with a love for cooking. When not whipping up something tasty in the kitchen; Holly loves nothing more than being at home with her little boy Ralph.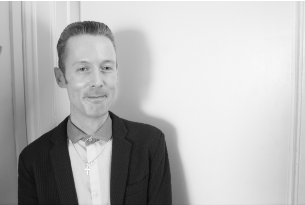 Richard Luce - Property Manager
Holding a degree in Estate Management Richard has 15 years of experience working in the residential property sector in both Bristol & Belfast.
Outside of work, Richard lives an active lifestyle and being from Northern Ireland, enjoys exploring the South West.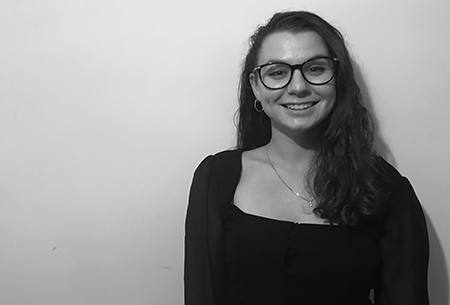 Victoria Krawaczynska - Property Manager
Victoria is one of our property managers at Abode. Outside of work, Victoria loves climbing, spending time outdoors and is a keen traveller; whether that's discovering new places in the local area or on the other side of the world.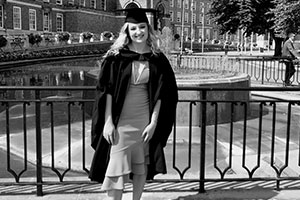 Rhiannon Rees - Property Manager
Rhiannon is one of our property managers here at Abode. A UWE Journalism graduate, Rhiannon has now been working in property for two years.
Outside of work, she enjoys walking her mini dachshund, planning holidays, drinking wine and trying out new restaurants.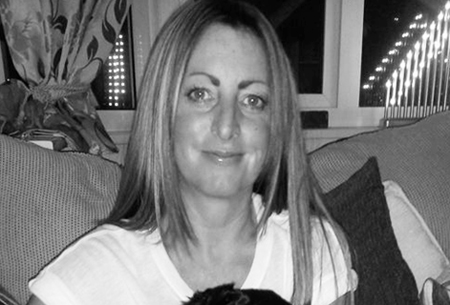 Maria Newport - Office Manager
Maria has harnessed her twenty-two years of experience in customer service and administration to help students move into their properties smoothly and efficiently. She is our go-to person for advice on student tenancies.
When Maria is not drawing up student tenancy agreements, you can find her walking her dog and doing mad things for charity - Maria once did a tandem parachute 13,000 ft high and raised £600!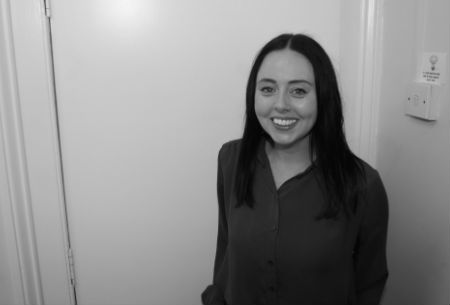 Jen Donaldson - Property Management Administrator
Jen's organised and switched on attitude helps the property management team at Abode run like clockwork.
When she's not keeping us all on track, Jen loves watching her beloved All Blacks play rugby, participating in extreme sports (better her than us) and soaking up the British countryside with a long walk to the pub.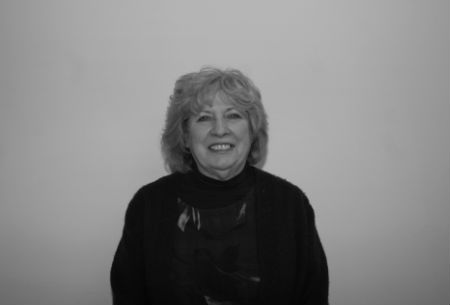 Janet Paice - Property Administrator
With her work in sales and lettings starting in 1996, Janet knows the industry better than most. With hands on experience working with both rural, village and city properties, she brings an invaluable amount of knowledge to the Abode team.
In her spare time, Janet has a range of wholesome hobbies including spending time with her grandchildren (and two cats), reading, sewing, watching films, quizzes and DIY including decorating, wallpapering and painting!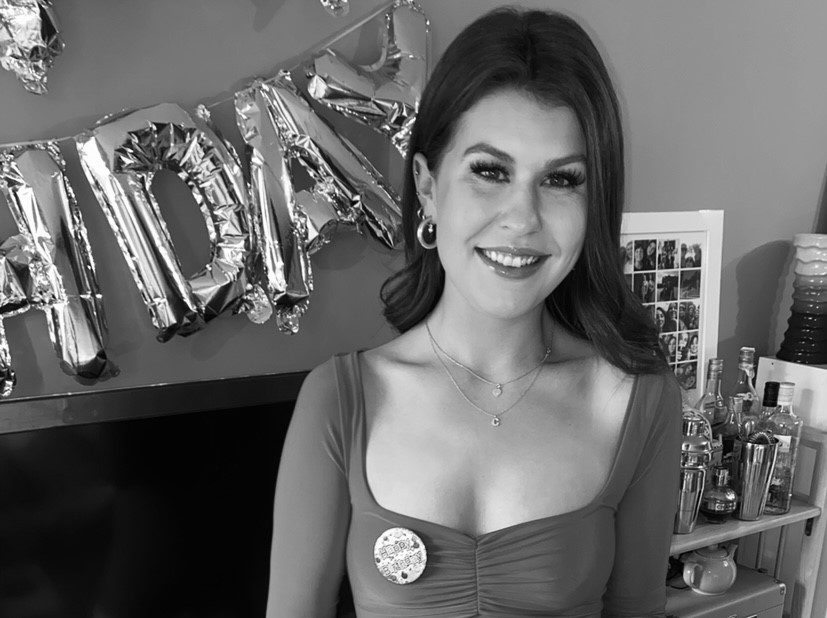 Caitlin Taylor - Lettings Coordinator
Caitlin joins our team of lettings coordinators here at Abode. A Bournemouth University advertising graduate, Caitlin experienced working in sales & marketing before joining us.
When she isn't organising the lets and move ins, Caitlin loves running, drinking gin with friends and trips to see her family in Devon.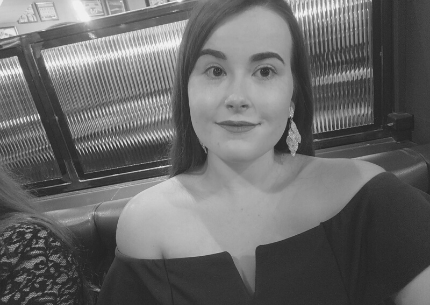 Harriet Gowen - Lettings Administrator
After 2 years' experience working in university administration and recruitment, Harriet joins the Abode team as lettings administrator.
When she's not supporting our tenants and landlords, Harriet enjoys cooking, baking, reading going to concerts and doing yoga.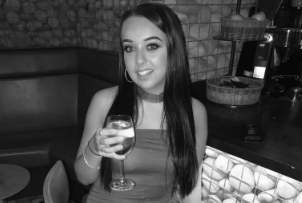 Courtney Cockle - Senior Lettings Negotiator
Courtney helps form the dream team of lettings negotiators we are lucky to have here at Abode. Courtney's role involves arranging viewings for properties, negotiating lets and ensuring all the relevant documents and keys are in place for moving day.
When she's not keeping our tenants and landlords happy, Courtney enjoys nothing more than a glass of wine. (picture as proof!).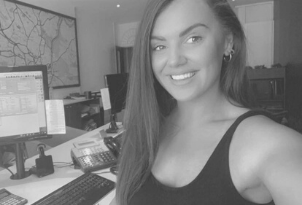 Becky Hurni - Lettings Negotiator
Becky is one of our lettings negotiators and is responsible for a wide range of essential activities such as arranging viewings for properties and negotiating lets.
Outside of work, Becky is a lover of city breaks, drinking gin and eating!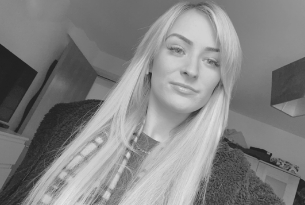 Ella Hill - Property Coordinator
With previous industry experience and a background in property management in the Cotswolds, Ella brings a wealth of knowledge to Abode as our property coordinator.
Outside of work Ella likes walking her small dogs, exploring Europe and trying new restaurants across the county.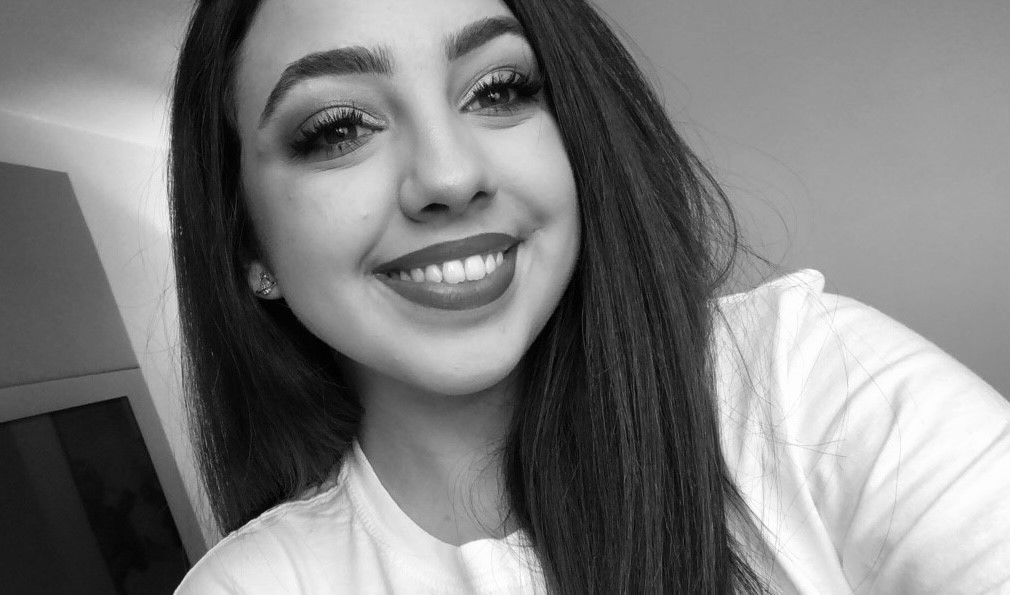 Sara Hughes - Front of House Coordinator
Having recently moved to Bristol from Wales, Sara joins Abode as the front of house coordinator - helping to ensure that the office runs smoothly and the team are organised.
When she is not supporting our busy team, Sara enjoys creating makeup looks for social media and going to garden centres!
SEARCH
REGISTER
News
Find out what Abode have been up to recently
Office Opening Hours
9:00 – 18:00 Monday to Thursday
9:00 – 17:30 Friday
9:30 - 15:30 Saturday
Address
Abode Property Management
132 Whiteladies Road
Clifton
Bristol
BS8 2RS
+44 (0) 117 973 8866
info@yourabode.co.uk