Landlord Testimonials
Testimonials and Feedback from Happy Landlords
Below is a selection of review from our landlords, these clients range from property owners with a single flat to rent out through to portfolio landlords with several properties.
---
"When I first became a landlord, I tried various flat letting agencies in Bristol but quickly settled on using the services of Abode to find tenants.
I think they are one of the best agencies in Bristol. Nothing is too much trouble and their advice and work ethic are second to none."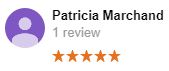 ---
"Found the service excellent, very friendly, honest and efficient, inspired confidence and best of all we now have a great tenant.
We had a flat in our basement and since it is in our house, we wanted to make sure we got somebody we could feel at ease with. It's the 1st time we've used an agent but absolutely nothing to worry about, both we and the tenant feel they were open and honest about what was on offer.
Abode did the 1st screening and then gave us 3 potential tenants to meet, all 3 would have been ideal. Would recommend to landlords and tenants alike."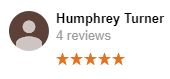 ---
"Abode have managed our portfolio of 20 tenancies for the past 8 years. Abode provide us with personalised expertise both for keeping occupancy high, keeping properties functional and looking smart.
On the maintenance side, Pete is incredibly resourceful in finding the right tradespeople (who are excellent and don't charge too much). He has a wealth of experience and has built strong relationships with many of the tradesmen in Bristol to make this possible.
Mike is our go-to guy with any letting or tenant issues. He has a great deal of experience and wisdom in even complex tenancy issues e.g. tenant in shared house who developed serious mental health problems.
Problems have been solved with his help and advice allowing us to care for our tenants well but also maintain income. We have never had a single tenant fail to pay rent due to his exceptional selection and communication skills.
With Abode we can boast at least 95% occupancy over 8 years. Mike knows when the market is strong and rent can be raised, but also recognises the value of always having property occupied. He has also helped give advice when sourcing further properties which again has been invaluable.
The team at Abode are geared to look after landlords and this is what makes them stand out as exceptional. If there is a problem, they will seek to resolve it.
Finally, I find them honest and trustworthy which actually is the most important thing when using an agent to represent you."