Read our latest blog to find out more about the proposed changes, what they mean and how you can have your say on them.
Local Council Update – New Central Bristol HMO Licencing Scheme
Bristol City Council are proposing the introduction of an additional licensing scheme for HMO's in the 12 wards that make up central Bristol; if approved, landlords will need to apply for a licence and meet licensing conditions. You can read the full proposed changes in full here.
The 12 areas included in the proposal are Ashley, Bishopston & Ashley Down, Central, Clifton, Clifton Down, Cotham, Easton, Hotwells & Harbourside, Lawrence Hill, Redland, Southville and Windmill Hill.
The aim of the changes is to improve the management and conditions of HMOs within central Bristol, the proposed fee for applications is £1,660 and would be valid for five years.
As we are at consultation stage, the proposal will likely be subject to changes upon feedback, you can give your views on the proposal here. The consultation closes on 13 May 2018.
Have your say on the proposed changes
"Bristol City Council are about to consult regarding extending the licensing areas and criteria, this could potentially in the future affect far more landlords than before."

"The proposed application fee could be hundreds of pounds for a licence that is valid for up to five years. ."

"Please fill in the survey in order to have your say before 13th May 2018".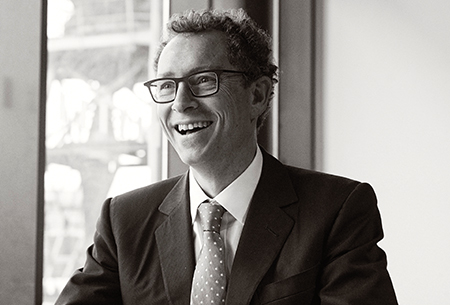 Steven Harris, MD.
Government Update – Letting Agency Fees Update
In November of 2017, the Government released a draft bill of the proposed ban of letting agency fees to tenants; you can read the draft bill here.
More recently, in response to an online petition, the Government has confirmed that letting agency fees to tenants will be banned no sooner than April 2019.
Whilst this ban will favour tenants in instances where agencies are operating unfairly; many in the industry are speculating that the ban could see an increase in rent and calling for a cap on fees instead.
Although the Government seem set on banning fees, the bill is currently only in the draft phase so details could still change.
We will continue to be in communication with our landlords on the issue until its expected implementation date of April 2019.
Talk to the Experts
We'll be keeping our landlords informed and up to date on the above changes as they develop, we would encourage all landlords of HMOs in central Bristol to submit their feedback and help shape the consultation to favour both landlords and tenants.
If you need advice, give us a call today on 0117 973 8866, email info@yourabode.co.uk or sign up to our newsletter for the latest industry and market updates.