Search
Featured Property
Knowle, Lilymead Avenue, BS4 2BX
£825 per month
Text Alerts
Receive new property
updates via email
or text
Landlords
Place your property in the hands of an established, professional, enthusiastic
agent in a prime location
Property Rentals and Lettings from Agents in Bristol
Abode Property Management is owner-managed and one of Bristol's largest independent Letting Agents & Property Rental Companies. We have been in Bristol for over 10 years and believe that our honest, friendly and service-led approach to lettings will always differentiate us from our competition. We endeavour to continuously exceed a landlord's expectations and requirements.
We manage and rent Bristol flats and houses in both the professional and student sectors in and around the Clifton, Redland and Cotham areas. Many of our landlords and staff have been with us since we opened and some of our tenants have even become Landlords themselves.
Effective marketing is vital for Abode and our landlords rental property and we have a very strong shop front, a fantastic internet presence and well-branded and creative local and lifestyle press advertising.
Abode is extremely focussed on continuous improvement through advanced technology; an area in which we are able to improve efficiencies for both landlords and tenants in Bristol.
Find our Lettings Offices on Whiteladies Road, Clifton, Bristol
From our letting agency offices on the vibrant Whiteladies Road in Clifton we have experienced and friendly staff and facilities over 3 floors. We strive to minimize our carbon footprint, there is continuous training for all staff and we are also ARLA approved reaching the highest possible industry standards.
For all your property management and lettings requirements in Bristol, contact our letting agents or give us a call on 0117 973 8866.
Visit Us...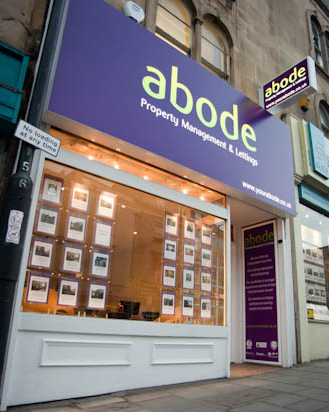 132 Whiteladies Road, Clifton
Tel: 0117 973 8866
"I have dealt with Abode for many years and have always found them to be efficient in dealing with all aspects of property management. (Jo Perrett)"