Furnishing a rental property
To furnish or not to furnish? For tenants, a rental property is a temporary home, so full furnishings aren't necessarily an essential.
For landlords, furnishings are an extra investment that can cause disputes at the end of tenancies and open up extra fire safety standard obligations.
However, furnishing a buy to let property to suit the needs of prospective tenants can certainly help it rent faster at a higher monthly price.
Read more to find out how to furnish a rental property bound to attract the tenants you want, along with a few tricks and tips from the experts to entice buyers in.
What Does 'Furnished' Actually Mean?
There is no legal definition for 'furnished' so it does differ from landlord to landlord. However, this is what your tenants are likely to be expecting when they turn up to a viewing:
Unfurnished – Carpets, curtains, lighting - some appliances may also be included such as an oven, fridge, washing machine, dishwasher and freezer.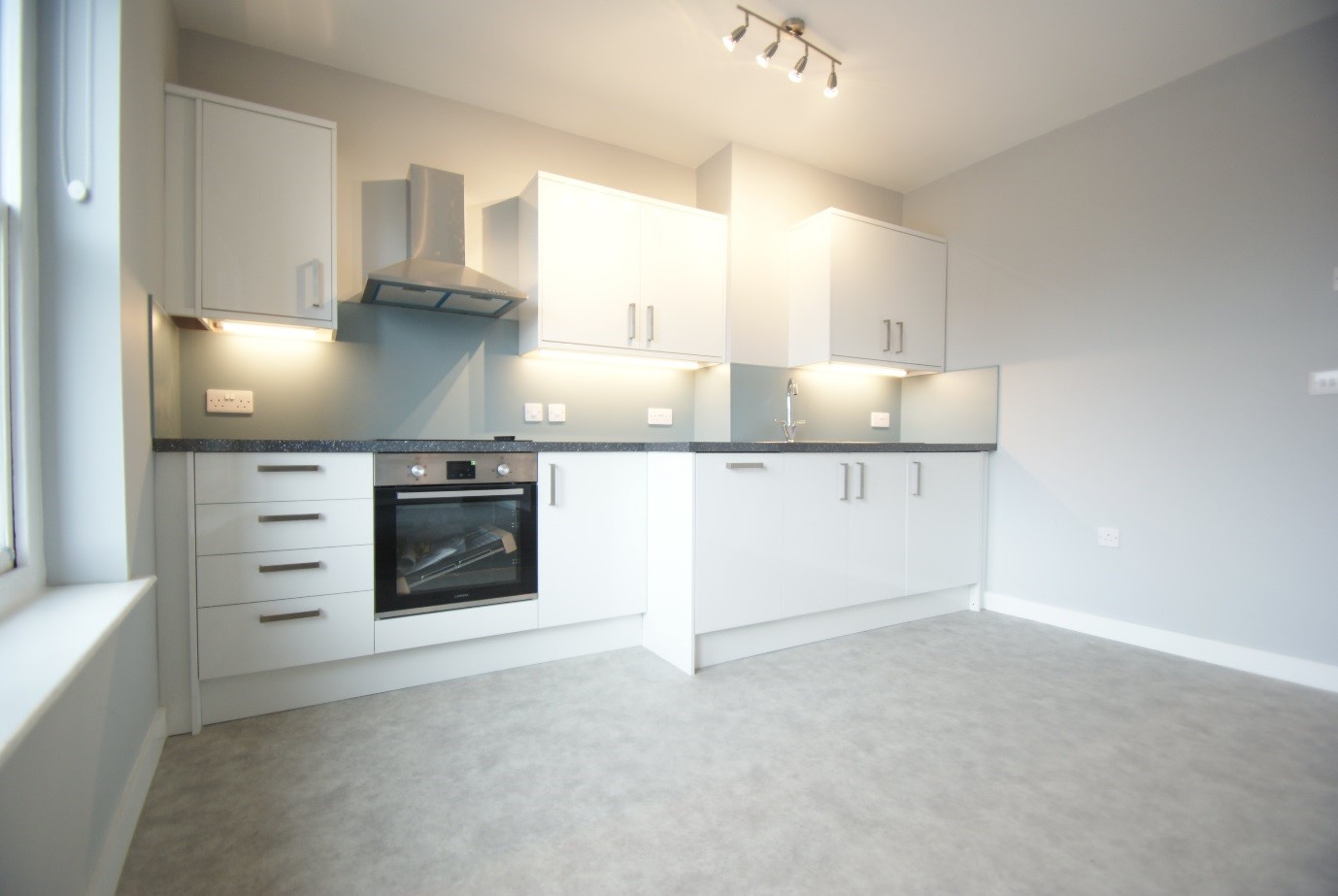 Part Furnished – As above, but with the addition of items such as wardrobes, dining tables and chairs.
Furnished – Part-furnished, with the addition of sofas, TV, mattress, and everything else needed to live comfortably.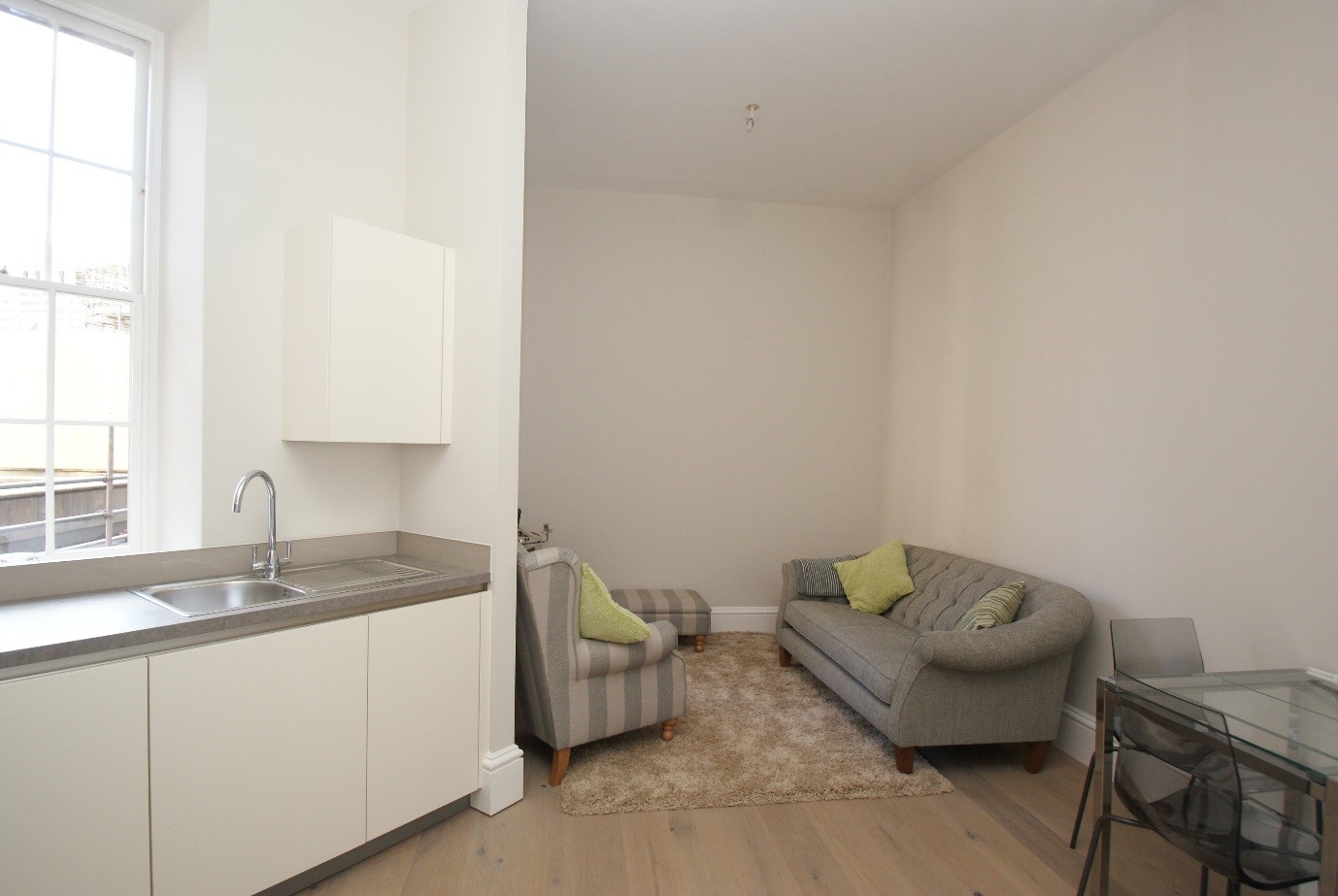 Think About The Type Of Tenant You Want To Attract
Young professionals – Young professionals or 'corporate' tenants need a place to eat, sleep and relax. Keep it clean, modern and stylish but don't overdo it – a bed, table and sofa is usually enough.
Property features that will attract young professionals:
Essential furnishings provided but nothing over the top.
Clean open space, avoid personal
Fast broadband.
Parking availability.
Transport links.
Proximity to job hotspots such as city centre.
Families – Families generally have plenty of their own belongings, so any additional furnishings aren't necessary and are at risk of damage from children. Keeping a blank canvas to let the renter put their own mark on will help attract families.
Property features that will attract families:
Blank canvas.
Transport links.
Security features.
Storage space.
Parking availability.
Proximity to schools.
Well maintained garden.
Couples – Couples often take pride in their rental property – using it as 'home' to entertain friends and family as opposed to just a place to sleep. Like families, you may find couples will be more attracted to a blank canvas that they can put their own stamp on.
However, they are less likely to have their own furniture so you may find a part furnished property with minimalist furniture is more appealing to couples.
Property features that will attract couples:
Essential furniture.
Spare room for visitors.
Proximity to nightlife and city centre.
Parking availability.
How To Present Your Rental Property For Viewings
At Abode, we manage viewings for our valued landlords regularly – here are a few tips from us on how to increase the chances of selling your rental property.
Scented candles are great but not subtle enough, air freshener is just fine.
Beds are instantly more appealing if they have bedding and a mattress.
All rooms should be clean, but the kitchen and bathroom need to be spotless.
Arrange furniture to maximise space.
Clear out any personal effects you may have in the property.
Ensure cleaning is done, property thoroughly inspected and remedial work undertaken at the end of the previous
Attract The Right Tenants With Abode
Furnished or unfurnished, at Abode, we help our landlords get their properties in front of the right tenants – with a quick turnaround at the end of tenancies. What's more, we'll handle all the viewings for you, giving you time to relax and enjoy the things you love.
With different levels of landlord services available to suit you, why not give us a call today on 0117 973 8866 or visit our website for more information on becoming a landlord.