Search
About our Team
Abode Property Management was set up in Clifton, Bristol in 2001 and has grown year on year. We have a strong customer service ethos and believe in looking after our landlords and our tenants interests.
We have dedicated departments for Administration, Valuation and Lettings, Finance and Property Management. The organisation is managed by Steven Harris, the Managing Director and owner who is from Bristol and has extensive marketing experience having been in the property industry since 1993.
With careful guidance and leadership from Steve and his experienced management team Abode has risen to be a known name amongst Bristol's vibrant student population, particularly in Clifton, Cotham, Redland and surrounding areas. Abode is one of Bristol's larger independent letting management companies and is also among the largest student letting agencies in the city and manages many student properties in these key areas. We also manage many quality rental properties for professional working people and those with young families.
We consider all of our staff an integral and important part of our letting agency team - click below to found out about the valued individuals who form part of our close-knit group at Abode Property Management.
Our promise
We promise landlords an average of 8 only days void a year – one of our 10 key promises
Read more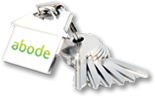 FAQ's
Frequently asked questions tailored specifically to Landlords
Read our FAQs

News
Find out what Abode have been up to recently
Read more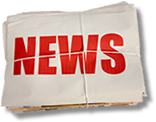 "I, along with the other tenants here, have been very grateful for your excellent service. (Claire Curtis) "