Search
Tenant related questions
When is our student property list released?
We release our student property list at the end of one year (December) for you to view and reserve a property to move into it in July of the following year. Viewings carry on throughout the beginning of the year but most are reserved by the end of February, ready for a July move-in.
How often is our website updated?
www.yourabode.co.uk is updated daily with new properties. If you register on our website you will get text and email notifications when new properties come on the market. We also advertise on various property portals.
How quickly can I book viewings?
We must give our current tenants 24 hours notice of any viewings. If the property is vacant we may be able to view it sooner. We also do viewings on Saturdays between 9.30am and 3.30pm if it is difficult for you to find time during the week.
What do we do if we want to take a property?
If you want to take a property, Abode charge an administration fee of 35% of one month's rent plus VAT. This is non refundable. Once this is paid, the property is no longer marketed and is yours pending references.
What references will Abode obtain?
Abode always obtain 3 forms of reference, ideally an employer reference, a credit check and previous Landlord reference. In some circumstances, we may accept a guarantor or an accountant's letter if self-employed.
When can I collect my keys?
You can collect keys as of 12 noon on the first day of your Tenancy as long as all paperwork has been signed and deposit and rent received in the form of cleared funds (ie cash, bankers draft or card payment).
How much is the deposit?
For professional properties we charge one month's rent plus £100 unless otherwise stated. Student deposits are one month's rent. A Tenant may, in special circumstances, be asked to pay more than one month's rent in advance.
What is the length of the Tenancy?
Most professional Tenancies are signed for a 6 month period unless otherwise agreed. Our Tenancies then roll on a periodic basis after the 6 months has elapsed. A new Tenancy can be signed if requested. All of our student properties are 12 month fixed term Tenancies.
How quickly are maintenance issues resolved?
Where Abode manage the property we will deal with emergencies (eg boiler breakdowns, leaks etc) as promptly as possible. For less urgent maintenance issues we aim to send a contractor within 7 working days. Where Abode have let a property and the Landlord is managing directly then the Landlord should act within timeframes stated by the ARLA Guidelines.
Can we have locks fitted to our bedroom doors?
No. Tenants cannot fit any additional locks to bedroom doors. The fire officer has advised against this and the police have stated that this does not assist in terms of burglary.
Can I leave some possessions in the properties at the end of the Tenancy?
No. The property must be returned in exactly the same condition as it is found. This includes removing any items not listed on the inventory. At the end of the tenancy a check-out will be carried out and partly judged on the basis of any items left in the property.
Do I need insurance?
Landlords are responsible for the building insurance, Tenants are responsible for their own contents insurance.
Can I have a pet in my property?
Pets are only allowed in the property with the consent of the Landlord. If you have a pet please check via Abode if the Landlord will accept them in the property before viewing. If pets are allowed then we will ask you to sign a pet agreement which has specific relevant clauses in it.
Contact us
Arrange a meeting with one of our friendly staff now...
Contact us

News
Find out what Abode have been up to recently
Read more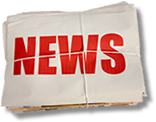 "Please thank all the team for the result. Pretty quick and no quibbling. But that's why I use Abode. (Nick Silverberg)"